Rick Scott Just Signed a Bill That Could Make Many of Florida's Beaches Private
Posted by The Gallagher Group at Keller Williams Realty on Wednesday, April 4, 2018 at 4:58 PM
By The Gallagher Group at Keller Williams Realty / April 4, 2018
Comment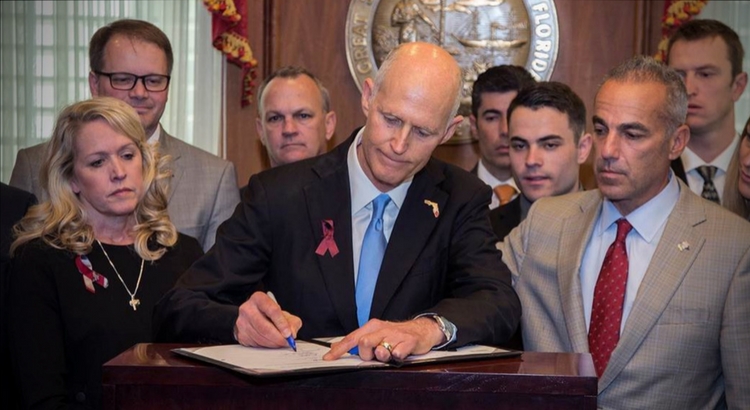 Update 4/5.: Miami Beach says the new law won't affect beach access there because the state owns all beaches in city limits up to the western end of the sand dunes. "Sixty percent of Florida's beaches are private. However, all beaches in Miami Beach are public and owned by the State of Florida," the city says in a statement. "Private properties adjacent to the coast own only up to the Erosion Control Line. This line runs parallel to the shoreline along the western side of the dune and beach walk."
FLORIDA - This law will impact municipalities where private properties own up to the MHWL, but the public is currently using the beach face.
The beach is one of the defining facets of Miami that make this city magic. The white sands are Florida's identity — an oasis that beckons everyone and belongs to no one, not the billionaires in beach chairs or the kids skipping class and sitting on their backpacks in the sand.
But that might change in some places around the Sunshine State. Gov. Rick Scott last month signed HB 631, the Possession of Real Property Bill, which on July 1 will give hotels, condos, and private residences more control over the beachfront they own, all the way to the high-tide line. Critics say the bill will ultimately give private owners more power to kick the public off their piece of paradise.
"I think this bill is ridiculous," says Philip Levine, the former Miami Beach mayor now running for the Democratic bid for governor. "Why would we want to take away one of the most basic rights of our residents and do something that could hurt our tourism economy? People visit Florida to be able to walk the beach freely and without being accosted whether they are on dry sand or wet sand."
HB 631 deals with "customary use," the de facto legal doctrine that allows the public to use privately owned parts of the sand if they can show that it's been used for years by the general public. The new law blocks cities and counties from passing new ordinances guaranteeing that customary-use access. Instead, local governments would have to go straight to a judge to argue whether the public should be blocked from the sand.
Backers of the bill like state Rep. Katie Edwards-Walpole, a Democrat from Plantation, say it just "streamlines" a contentious process by allowing judges to decide where the public can go. But opponents — who flooded Scott with calls demanding he veto the bill — say it ultimately takes the power out of local hands to make sure private landowners can't block off beach access. In fact, 60 percent of Florida's famed beaches are privately owned.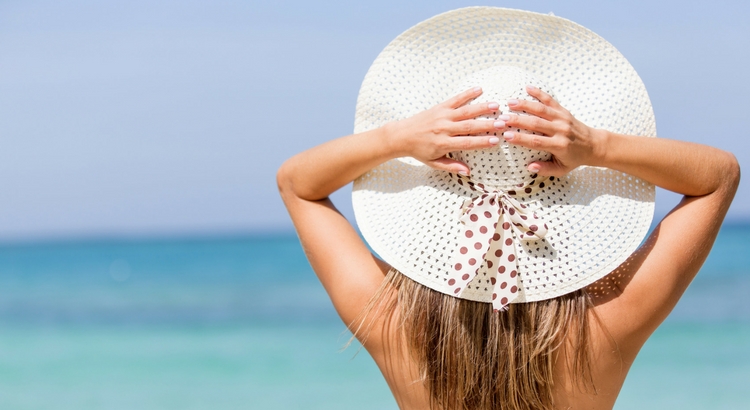 "It really does make it harder for local governments to pass beach access protection," says Marilu Cristina Flores, the former vice chair of the Miami chapter of the Surfrider Foundation, a nonprofit dedicated to protecting the ocean and its beaches as well as spreading environmental awareness.
The law does allow cities and counties with public access ordinances on the books before 2016 to keep them, but it specifically targets more recent laws — especially a contentious rule in Walton County designed to give the public standard access to some privately owned beaches.
Flores points out that in areas without robust public access protections, the new law might do more than inconvenience beachgoers — it could do serious environmental harm.
"The reality is that we're entering uncharted territory, and we really don't know how people are going to exercise their new rights as property owners on the beach and how that's going to impact all of us," Flores says. "We just don't know."
Many Miami Beach residents were unaware of the bill that slipped mostly under the radar when it was signed with 73 other bills last month. But among locals who know the law, concern is rising.
When Shannon Bustamante, also known by the nickname "Seaweed," was growing up in Miami Beach, the South Beach Posse had been labeled one of the most dangerous street gangs in the state. Many of his friends at the time fell into the pitfalls of the gang lifestyle, but others, including Bustamante himself, kept their noses clean and now follow a different path. Miami's beaches, he says, were essential to his making that choice.
"We had the South Pointe Pier open 24 hours," Bustamante says, "along with Government Cut's north jetty and miles of beautiful beaches with shorelines stacked with a variety of fish. Growing up on Section 8 in South Beach as a kid, you had two choices: number one, drugs, alcohol, and gangbanging on Washington Avenue, or fishing and surfing and diving the pier, jetty, and beaches."
According to Bustamante, back then it was a normal scene to see a few dozen kids on a Saturday night casting nets and pulling fish and lobster in off the pier. It was that positive outlet that kept them away from the many vices the city offered and that gave them their own sense of community. The way he sees it, the city used to care about people.
"Sadly, the same cannot be said today," he argues. "Yes, there's a pier, but with more rules and regulations than buying a gun... And along our beautiful beaches that now are overshadowed by giant condos and hotels, they now have the right to allow only guests from their buildings to the beach's high-tide line? What a slap in the face. Money can buy a lot, but our beaches? The ocean? Come on, dude!"
Correction: An earlier version of this story misstated which public use ordinances are grandfathered in under the bill signed by Scott.
Written by: Travis Cohen
Travis Cohen is a writer for Miami New Times. Follow on Twitter: @travisjcohen
Link to original article: http://www.miaminewtimes.com/news/rick-scott-just-signed-a-bill-that-could-make-many-of-floridas-beaches-private-10231813
---
Pinellas & Sarasota County Homes for Sale
Included below are homes for sale in Madeira Beach. If you would like more information on any of these Madeira Beach real estate listings, just click the "Request More Information" button when viewing the details of that property. We can provide you with disclosures, past sales history, dates and prices of homes recently sold nearby, and more.
And, if you haven't already, be sure to register for a free account so that you can receive email alerts whenever new Madeira Beach listings come on the market.