Refresh vs Renovating
Posted by Patricia Gallagher on Monday, November 29, 2021 at 2:36 PM
By Patricia Gallagher / November 29, 2021
Comment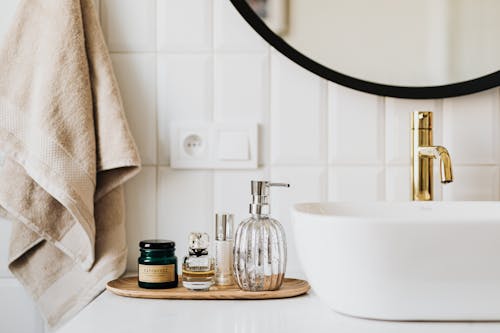 Refresh vs Renovating
Have you ever noticed that kitchens get all the renovation glory? Have you ever considered giving the room that you devote your hygiene care to a refresh? Yes, I am talking about the bathroom! The average cost for a bathroom renovation ranges from $4,000 to $9,000. With that being said, it does not take a license to make small changes that can have a significant impact. So here a just a few upgrades that can add a minor refresh to your space without a headache.
Get A Shower Curtain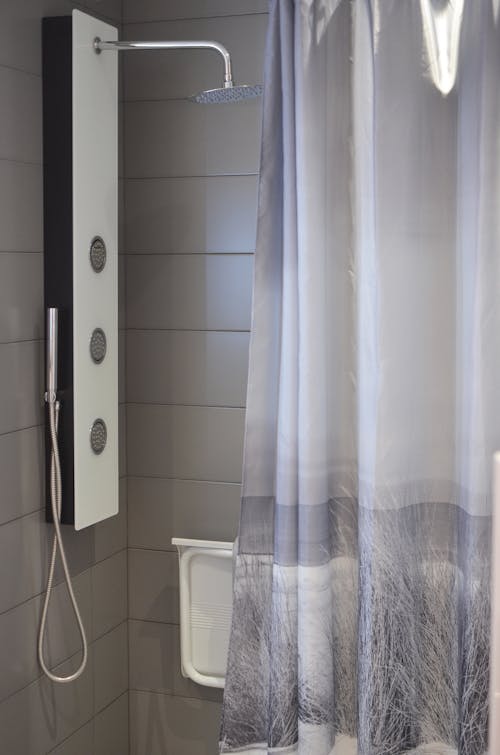 The easiest fix that can have a massive impact on this small space is to freshen up the shower curtain. So many people do not think about it, but this is the opportunity to make a design statement.
Apply Fresh Grout Lines
Have you scrubbed your grout to the end of its life? Then, it is probably time to replace it.
Here is how:
1. Wearing a mask, use a handheld removal tool to scrape the existing grout away gently.
2. When you are finished, wipe the area clean.
3. Mix your grout and apply using a spreader and finisher.
For step-by-step instructions, see the YouTube video.
Add New Hardware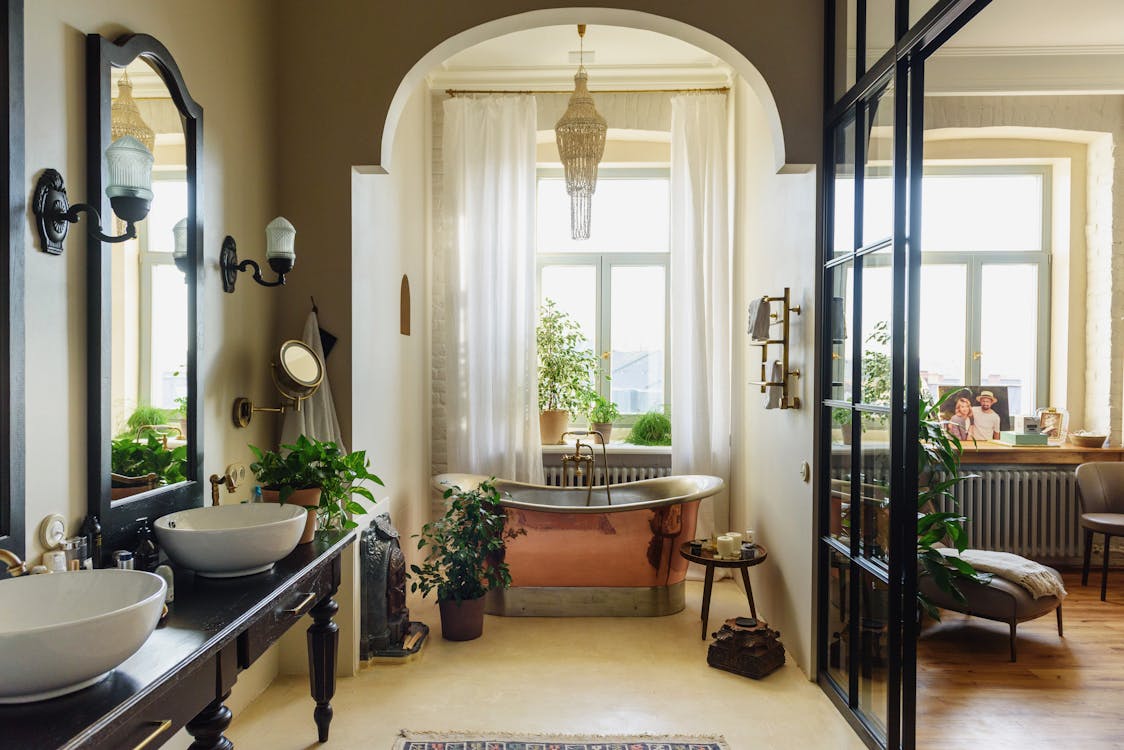 It might be out of the price range to replace your existing sink or tub, but new fixtures such as faucets are inexpensive and can significantly impact the design look. To pull a cohesive theme together, buy a matching bathroom set (containing essentials like a towel holder, toilet paper roll, and door hooks).
Paint the Walls White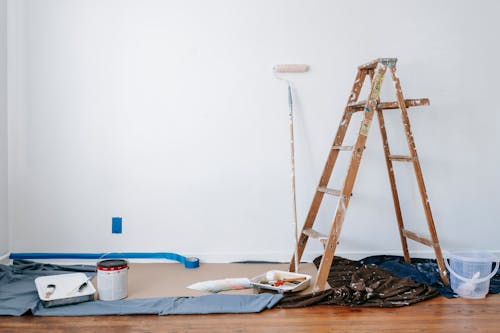 It is always fun to get creative with the wall color, but a crisp white is best for small spaces because it makes them appear larger. When painting a bathroom, it is always best to choose a mildew-resistant formula to help prevent mold.
Reglaze the Tub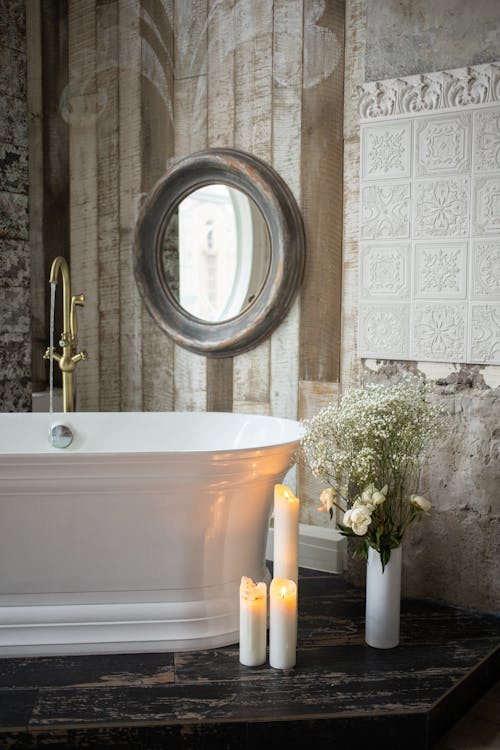 A new tub will cost a few thousand—but the far more budget-friendly option is to reglaze the tub you have, which will run you around $500. It's a relatively simple process that transforms your grimy old bathtub into a sparkling-new watering hole.
Have fun and get creative!